Legacies
Your Will is their future

For thousands of abandoned and neglected animals in Sussex, the PAWS ANIMAL SANCTUARY is their only chance of survival.

Including us in your will is the most effective way to make sure we go on saving lives.

Please remember us when asking your solicitor to arrange your Will.

Donations desperately needed for food and vets bills.

Saving just one animal won't change the world,

but you can make the world of difference for that one animal

Do all the good you can,

By all the means you can,

In all the ways you can,

In all the places you can,

At all the times times you can,

For all the creatures you can,

For as long as you ever can.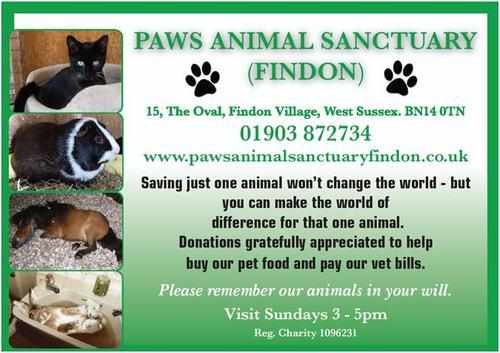 Please Note: Due to Covid Paws is currently closed to the public until further notice.
Although we are still rehoming and rescuing animals.